Winds of Change for Crystal the Pet Nanny in 2020!!
What is changing?
Overnight Stay Visits Are Becoming Available. Because of my own family (including the non-human members!), I have, up until now, chosen not to offer overnight visits. In fact, I turn away a very large segment of my new inquiries because of this policy and I feel like it really hurts my business to do so. I know that it has also affected some of my current clientele who would appreciate overnight availability from Crystal the Pet Nanny. You know who you are...
and you are in luck!!
I'm Hiring Official Contract Employees. I know some of you have already had a little bit of experience with me in this regard. A few times over the course of my business I have asked friends of mine to fill in when clients needed help when I was not available, so they have acted as contract employees for me. Now I am making it official and not just drawing from my (just-a-little-limited) friend resources, so we will have extended availability – generally with someone who can become familiar to my clients and be a trusted resource for everyone.
I will encourage feedback from my clients following each transaction period to help ensure service remains consistent…although I cannot necessarily guarantee the quality of photos and videos because that is a skill of mine that I have been developing for years (DEVELOPING. See what I did there?)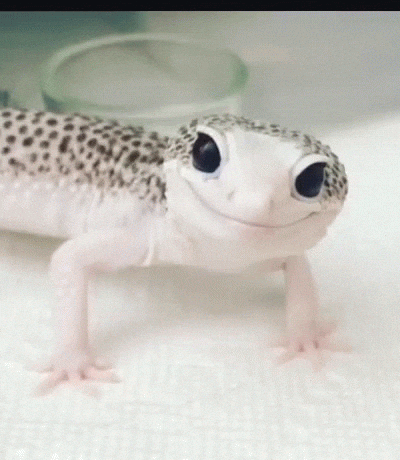 I will encourage employees to do their best in this regard, and to keep improving those skills though because I recognize that it helps you trust that your animal companions are being well cared-for.
Full disclosure: I still will not be personally performing the overnight stay visits. That is one of the primary reasons for hiring contract employee(s) in the first place. However, clients will still have the opportunity up front to decide if they feel comfortable having a contract employee fill in when I am personally unavailable. I respect my clients and will still inform them (you!) whether or not I will be personally available for the entire duration of the transaction period before they (you) decide whether or not to use Crystal the Pet Nanny for that period. The only exception: If there is an emergency during the transaction period (accident or extreme illness that takes me away from my duties) I may ask a contract employee to step in and cover for me. I would, of course, always contact my client to let them know the circumstances as soon as it is an issue.
Also, my clients will have an opportunity to meet any contract employee before that person sets foot into their home and will have veto power (except, of course, in the event of an emergency, as outlined above.). Additionally, I plan to have introductions to them on my website in coming months to help people become familiar with them.
I Have a New Business Structure. Because I am hiring contract employees in an official capacity, I have had to change my business structure from a Sole Proprietorship to a Limited Liability Company. Therefore, my official business name is now: Crystal the Pet Nanny, LLC (well, it will be official when the State of Arizona finishes their part and sends me the approval, but it's finished on my end!). Honestly, I probably should have become an LLC a long time ago!
This in itself really doesn't mean any changes for you, but along with the structural change and the hiring, I am moving to a more "legitimate" business model in general to protect myself, my clients, their animal companions, AND the contract employee(s). The following legal changes go along with that:
1) I have purchased pet-sitter insurance, complete with an honesty clause (which, I am told, is a higher level of protection than bonding). I can provide more information about it for those of my clients who are interested and ask for it, but I honestly don't want to go into the boring details of that here!
2) I am creating a new contract to keep on file for each of my clients. Some of you have already signed a contract, but I will be asking you to sign a new one which will supersede the previous one. I know it's kind of a pain, but it's a necessity to keep things legal, seamless, and consistent. Of course, clients will be given a copy as well.
3) I plan to have new client and pet forms to keep on file as well – and plan to update them as things change on your end (new pets added, etc.). I'm thinking I might make these available on my website at some point for the sake of convenience. I have to figure that out in terms of the technology involved!
Expanded Visit Times Are Now Available For an Additional Charge. A couple of my existing clients have already negotiated this with me so I have done a trial run with it and it seems to work well for those people who want or need visits to last a little bit longer. So far, these visits have only been 2 hours in length, but I am open to even lengthier visits as well – provided it is established in advance and I have availability to do so.
The rate for each additional hour at this point is an additional $25 per hour regardless of the client's regular base rate, since I will not need to factor in additional travel and travel time. I know a few people already have a $25 base rate, while some pay more, since I set my rates based on the distance I have to travel (and because a few lucky clients were grandfathered in at lower rates from when I first began and didn't know the best way to compensate myself). To clarify, here is a small rate chart so you can see what you would pay for a 2-hour or 3-hour visit based on your current base rate. (Sorry for how it transferred from my Word document. I know it looks a bit weird - lol!)
I hope that clarifies it, but of course, we can discuss any questions you might have.
I'm Instituting a Holiday Rate Change Beginning in 2020. I have found with experience that my working during holidays tends to foster resentment from my family members who generally have the time off, but because of the nature of my business I don't feel it is right for me to be unavailable during holidays, which has put me in quite a quandary at times.
Having contract employees will help with this issue, but just like my clients have the choice whether or not to accept a contract employee, my contract employees will also have the choice whether or not to accept each individual job, and it is not fair to ask people to work on holidays without additional compensation. Therefore, my solution is to double my holiday rates.
Holiday rates will apply to the following days:
· New Year's Day

· Easter Day

· Memorial Day

· Independence Day

· Labor Day

· Thanksgiving Day

· Christmas Eve

· Christmas Day

· New Year's Eve
For example, if you are hiring me for Memorial Day weekend and plan to have me come in on Friday, Saturday, Sunday, and Monday: Friday, Saturday, and Sunday will be charged at your regular rate, but your rate for Monday (Memorial Day itself) will be double the regular base rate.
I know this may be unwelcome news for some people, but I need to be able to compensate myself or my employee(s) for being away from family during special times or being unable to travel for those long weekends. I hope you will understand and still love Crystal the Pet Nanny!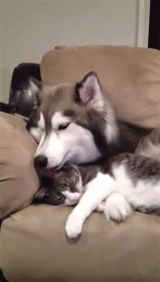 I Plan to Update My Website and Potentially Simplify My Logo. This really doesn't affect my clients much, but I just wanted you to know that I do recognize that my website is kinda dated and maybe a bit user-unfriendly for mobile (I've been told this, although I personally do not have that experience with trying to use it on my mobile. It works fine for me.). I hope to rectify this over the course of the next year as time allows. I just want to professionalize my appearance a little more for new prospects and eventually build my business enough to phase out income-earning avenues that do not feed my passions.
What is NOT changing?


My Commitment to My Clients and Their Animals is Not Changing. I plan to continue with my business philosophies that are based on reliability, service, and satisfaction. Relationship and animal enrichment are still my highest priority, and I hope my clients will keep me informed when they have any concerns to pass along in terms of any of these factors slipping.
Alternatively, I hope my clients will continue telling me when things go well! Again, I plan to check in with my clients after each transaction period if anyone other than me performs a job, in order to confirm that the client feels the service they received was performed according to the standard to which they are accustomed. Your feedback is essential to me!
Day-to-Day Business Processes Are Not Changing. I know that my clients are individuals and each has their own expectations about how we work together. You can expect basic business processes, including payment transactions, scheduling, and communications to remain consistent unless we work together to make adjustments that work for us both.
I hope my clients will be pleased overall with Crystal the Pet Nanny, LLC going forward into this new decade. I am optimistic that we will grow together and continue to have positive relationships far into the future. I hope you will contact me with any questions or concerns and that you share my optimism.
As always, Be Good Humans. Nanny Loves You!